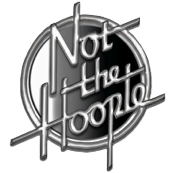 This is a real proper audio performance. It has nothing to do with the X Factor in that it's proper music played by a band that love playing live.
Dear Possible Client.
Naturally, you wouldn't expect to believe everything you read on a Band's obviously biased web site would you?.. You would? OK, well I'm an independent.
I wrote this for the boys, so anything I say here you can more or less be sure is true.
Down under, below, there's a short but well produced snatch of songs we've recorded to prove we can actually do what we say we can. If it wasn't here, you wouldn't believe how much we can sound like the originals..but with a slight injected tweak of Not The Hoople magic. Oh, yes... and also there was no actual moon landing...Paul IS dead, There's no way Princess Diana was driving and almost certainly
Harry Potter is a real person, 'cause he was in that film recently about the old dark house. Kenneth Williams was happy in his work.
OK, Get your speakers on!
Modern Technology allows you to click the disc
to hear what we sound like!